2020 Workforce Trends Report
RED's flagship piece of market research is the annual Workforce Trends report. If you were kind enough to respond to our survey at the start of the year, you'll know how important this report is to us.
This year, however, COVID-19 has changed much of what used to be 'business as usual' for all of us. Rather than publish a report of pre-COVID sentiments and opinion, we thought it would be more helpful to survey the market again to understand the impacts of COVID-19 on businesses right now.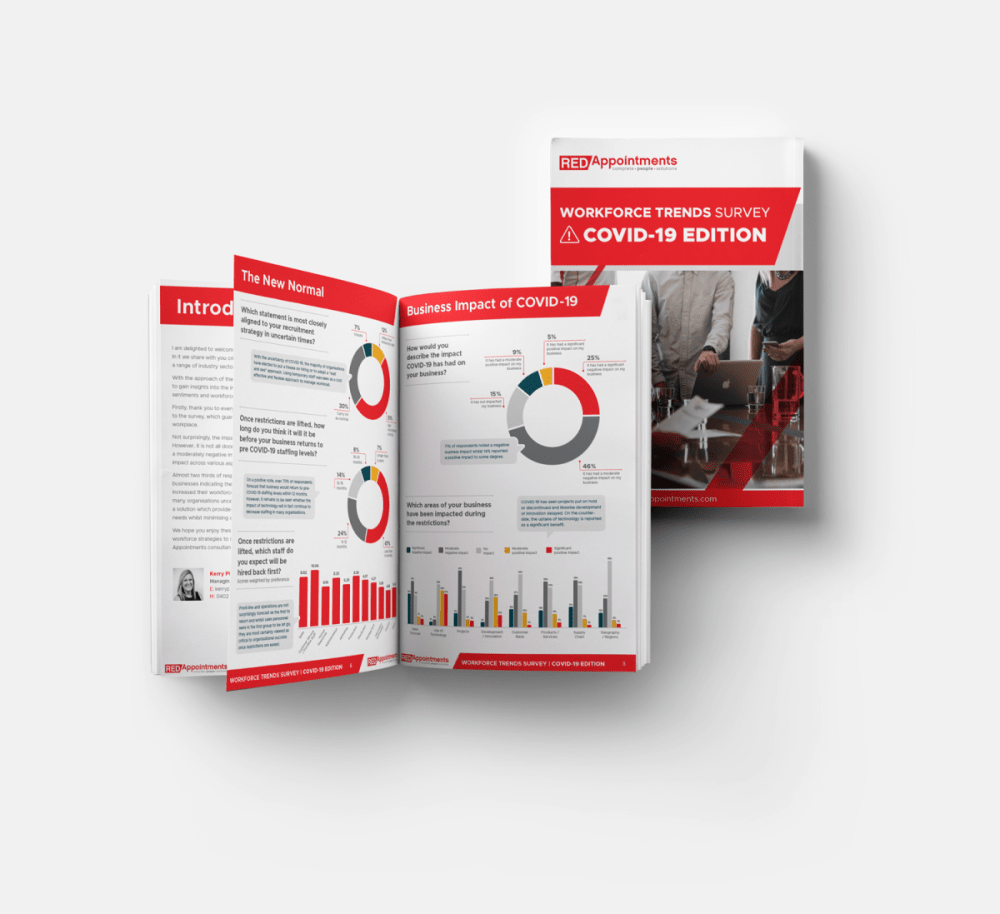 Please fill in the form below to be the first to receive a copy of the 2020 Workforce Trends COVID-19 Edition Report.