2021 Workforce Trends Report
RED's flagship piece of market research is the annual Workforce Trends report. If you were kind enough to respond to our survey at the start of the year, you'll know how important this report is to us.
The greatest challenge COVID-19 has created for RED's clients is candidate shortages. Projects are full steam ahead, but state border restrictions and candidate hesitancy to travel, combined with no skilled migrants, has resulted in a very tight candidate market.
This report contains many interesting metrics to support your hiring intentions, including the hardest skills to find, staff retention strategies, what job seekers value most and more.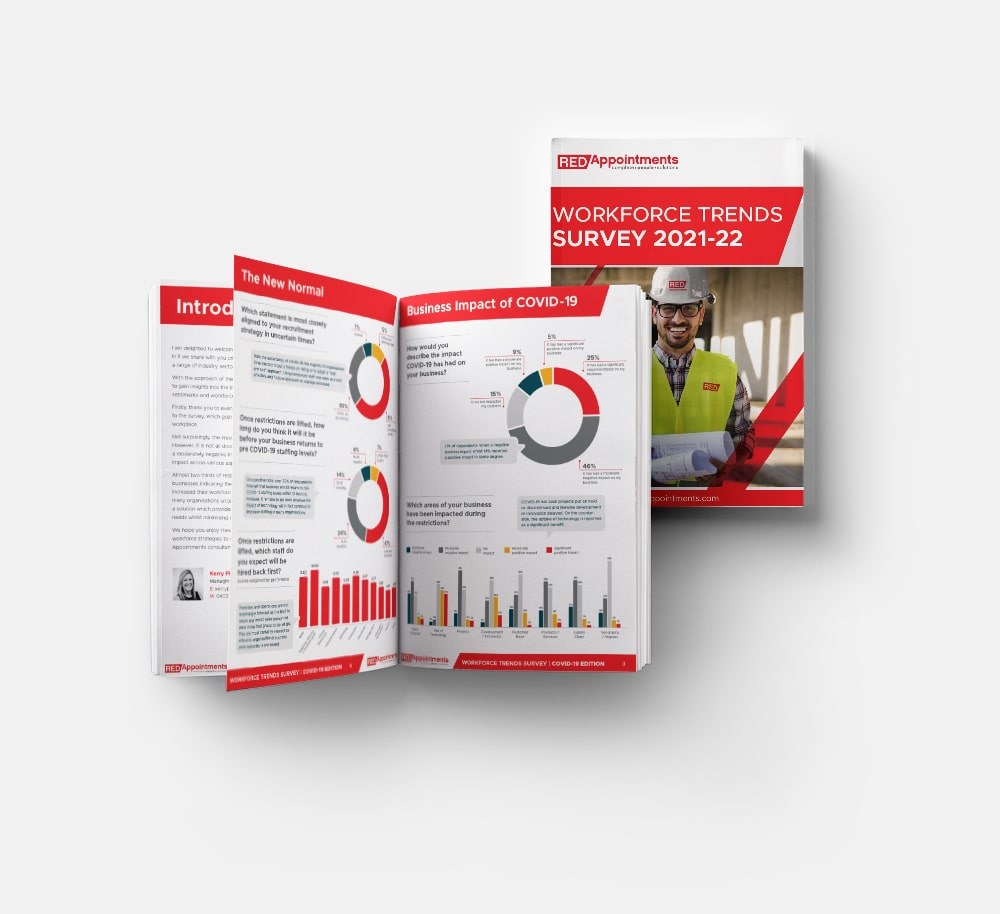 Please fill in the form below to be the first to receive a copy of the 2021 Workforce Trends Report.